Before the rewarding and exhausting experience of parenting begins, it's nice to take the time to celebrate the amazing journey of pregnancy. The months of weird cravings, being kicked in the stomach and gaining tons of weight is almost over. Baby showers are the perfect way to get your loved ones together and celebrate before the baby (or babies) arrives. There are so many different directions that you can go with a baby shower that it can be hard to decide how you want to handle yours. Here at Marquee Lights Rental, we have seen and decorated a variety of baby showers. We hope that we can use this experience and give you some great ideas to help make your baby shower fun. Here are our best baby shower rentals in Orlando.
Marquee Letters in Orlando
Marquee letters are a great piece of decor for displaying important messages in a fun and interesting way. We have a variety of different marquee rentals in Orlando, our favorite one for baby showers is the baby marquee table. These baby shower rentals in Orlando can serve as a centrepiece for any celebration. These white marquee letters spell out "baby", stand at 32" tall and come with a see through panel on the top. This table is extremely beautiful and perfect for displaying a number of different items, including gifts, cake, pictures and other pieces of decor. We also offer a marquee with lights option that is perfect for those late night baby shower celebrations. Be sure to check it out on our website.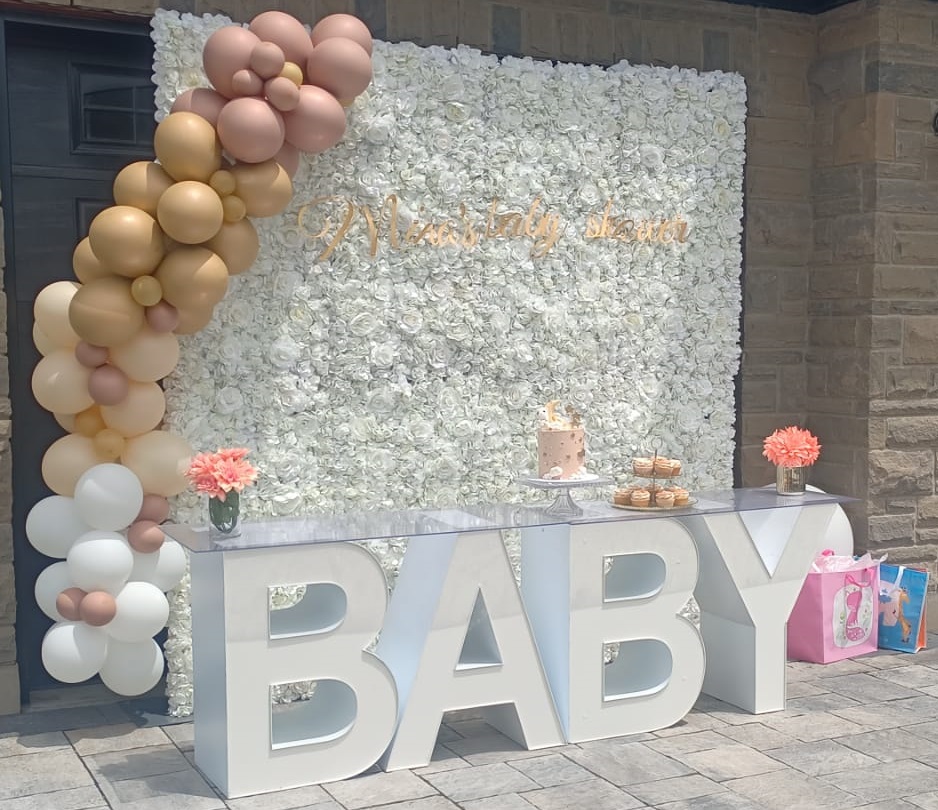 Flower Walls in Orlando
As we are celebrating a soon to be mom, it seems only fitting that we gift her flowers. Flower walls are a beautiful way to give flowers in a unique and exciting way. Each one of these baby shower rentals in Orlando stand at 8 by 8 feet and are crafted with premium silk flowers. We have 6 different flower wall rentals in Orlando, each offering their own unique color and style. Flower walls in Orlando serve as beautiful backdrops for any scene, you can even put a marquee table in front of them! Next, a popular reason to rent a flower wall in Orlando is for picture taking. Flower walls offer great depth and beauty, making them a perfect backdrop for any photo. You will surely want one at your baby shower celebration!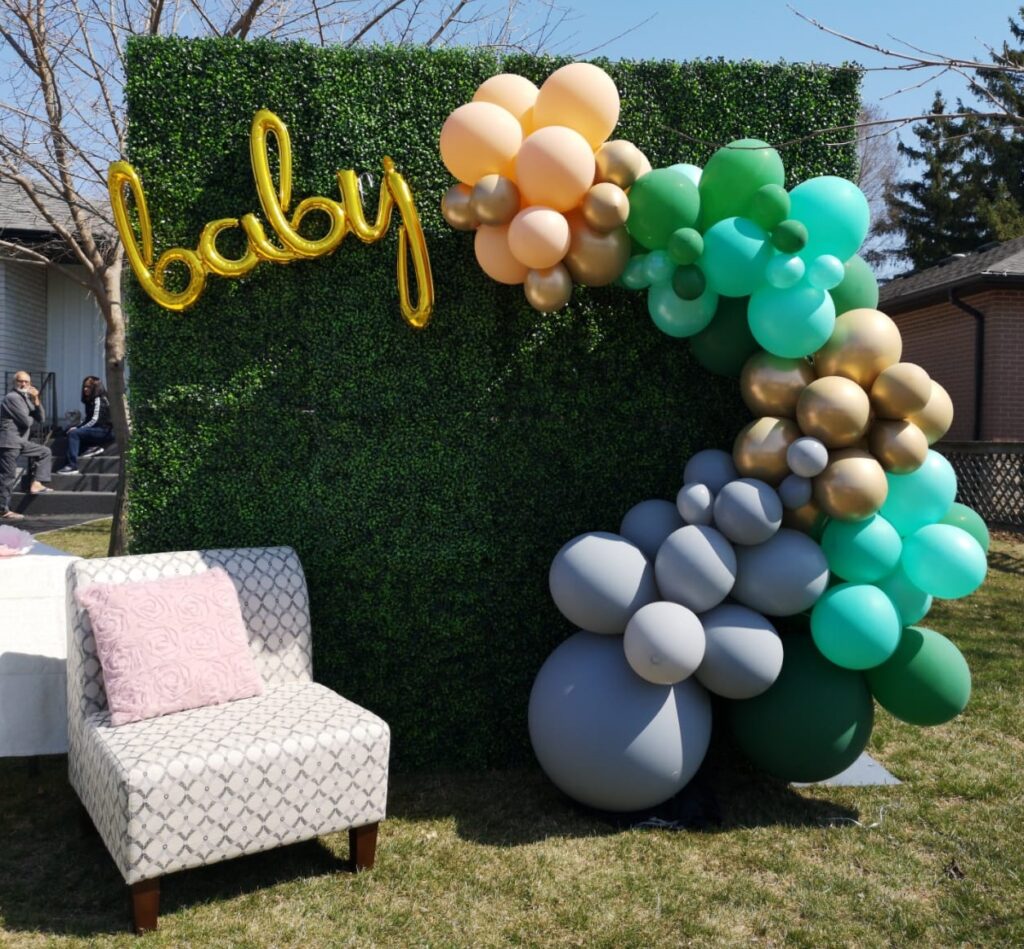 Balloons in Orlando
A baby shower is a fun celebration, so why not bring the piece of decor that screams fun? Balloons have been a staple for so many celebrations for years thanks to their colorful and fun appearance. We have some great balloon rentals in Orlando to help you celebrate your baby shower in style. These 2 balloon rentals are the full and half arch arrangements. Each arch can be built with up to 4 colors (additional may be added for a fee) from our selection of over 20 colors. Both of these baby shower rentals in Orlando can be freestanding or attached to any surface. These balloon rentals are sure to generate some smiles at your baby shower.
Baby Shower Rentals in Orlando
If you are interested in adding event rentals in Orlando to your baby shower, contact us at Marquee Lights Rental. You can reach us via +1 (855) 954-5152 or marqueelightsrental@gmail.com. Our team is experienced and would be more than happy to answer any questions you may have. We look forward to hearing from you!
If you are looking for any additional event rentals, check out Events 365 Rentals.