Congratulations your sweetheart is now one! By now they have learnt to sit, scootch and crawl on their own. They may not be able to talk yet but they sure do know how to show emotion. Babies laughter can be infectious and their crying piercing. So you need to plan your baby's 1st birthday party perfectly to ensure a joyful day. Now let's be real, your kid will not remember this birthday. So you get to pick what kind of party this will be, because for the next 10 – 15 years you have no say.
You can't throw a kids party without balloons. Our balloon half arches and balloon full arches are perfect for the occasion. You can't have the balloons floating all around because if one pops your baby might cry. So keeping them bundled up in the arch is foolproof.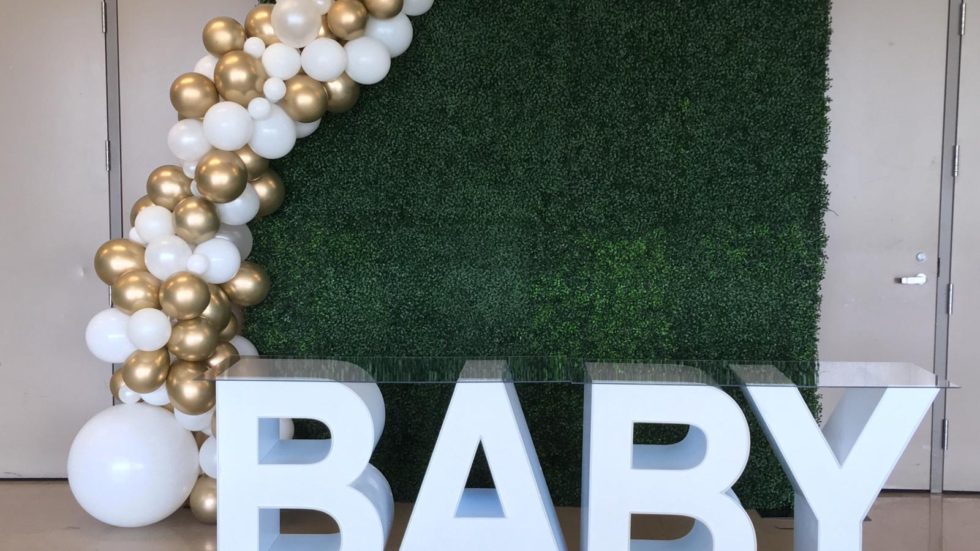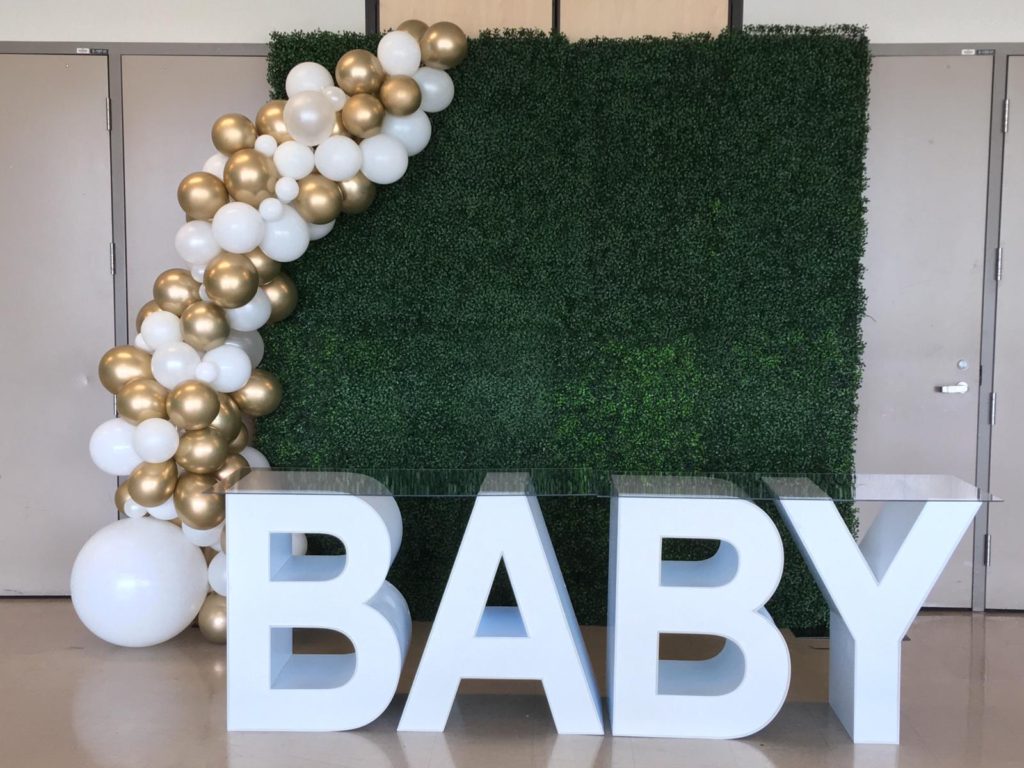 You likely will have other kids at the party so having a candy cart is the right way to go. It's super chic and keeps all the little hands in one place. A fun activity for the children is to have them create candy kabobs. Although a candy cart doesn't necessarily need to have candy. This is also a wonderful location for the cake.
Another great location for the cake can be on a marquee letter table. We have popular rentals such as "BABY" or "ONE" as well as customized marquee letter tables. Our tables are beautiful accompanied with flower walls and balloons but can also stand alone. This creates more table space for a cake or presents. Presents that you will be unwrapping because although you may try to have your baby do it, you will end up pulling that paper off.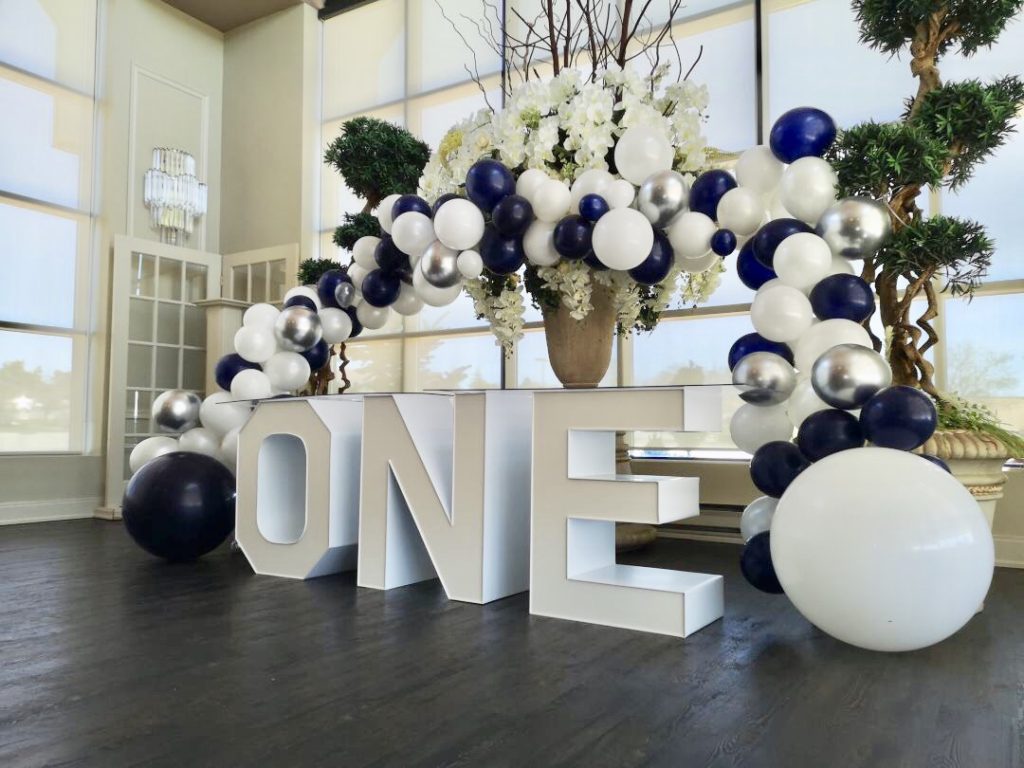 Your baby's 1st birthday party is one that although they won't remember, you will. So make it a big celebration. Take lots of pictures. Enjoy the night celebrating the life you brought into this world.
Ready to plan your baby's 1st birthday party? We have locations in Toronto, Markham, Richmond hill, St. Catharines, Kitchener, Mississauga, Newmarket, Ajax, Ancaster, Vaughan, Burlington, Oakville, Scarborough, Brampton, Hamilton, Guelph, Pickering, Whitby, Barrie and Oshawa.
Call: (289) 797-1631
Email: partymarqueecanada@gmail.com
Call/Text: (647) 363-7995
Email: events365canada@gmail.com