Are you in Tampa and looking for an awesome piece of decor to have at your own or someone else's birthday celebration? Then you have come to the right place. We are Marquee Lights Rental, an event rental company that services cities across the United States of America, including the wonderful city of Tampa Bay. Marquee lights are a great way to add some fun and style to a birthday celebration. We know that you are probably not as familiar with marquee letters versus other pieces of decor. So we want to tell you everything you need to know about Marquee rentals in Tampa.
What are Marquee Rentals in Tampa?
Before we discuss all of the great ways you can add a marquee rental to your birthday celebration, you should know all about our marquee letters. Here at Marquee Lights Rental we have 2 different marquee rental options available. Both of these marquees stand at 4 foot tall and are crafted with white exteriors. After that, they each have their own unique differences that can really help you depending on the needs of your birthday party.
Letters with Lights
These marquee letters are the most popular marquee rental we have at Marquee Lights Rental. The front of the letter is removed and soft white lights are placed on the inside. This creates a glowing effect for the letter, allowing it to be seen from across from the room. In the letters with lights format, we also offer numbers. This is perfect for displaying that new  birthday age to everyone.We highly recommend that you use these marquee rentals in Tampa if your party is happening in the dark.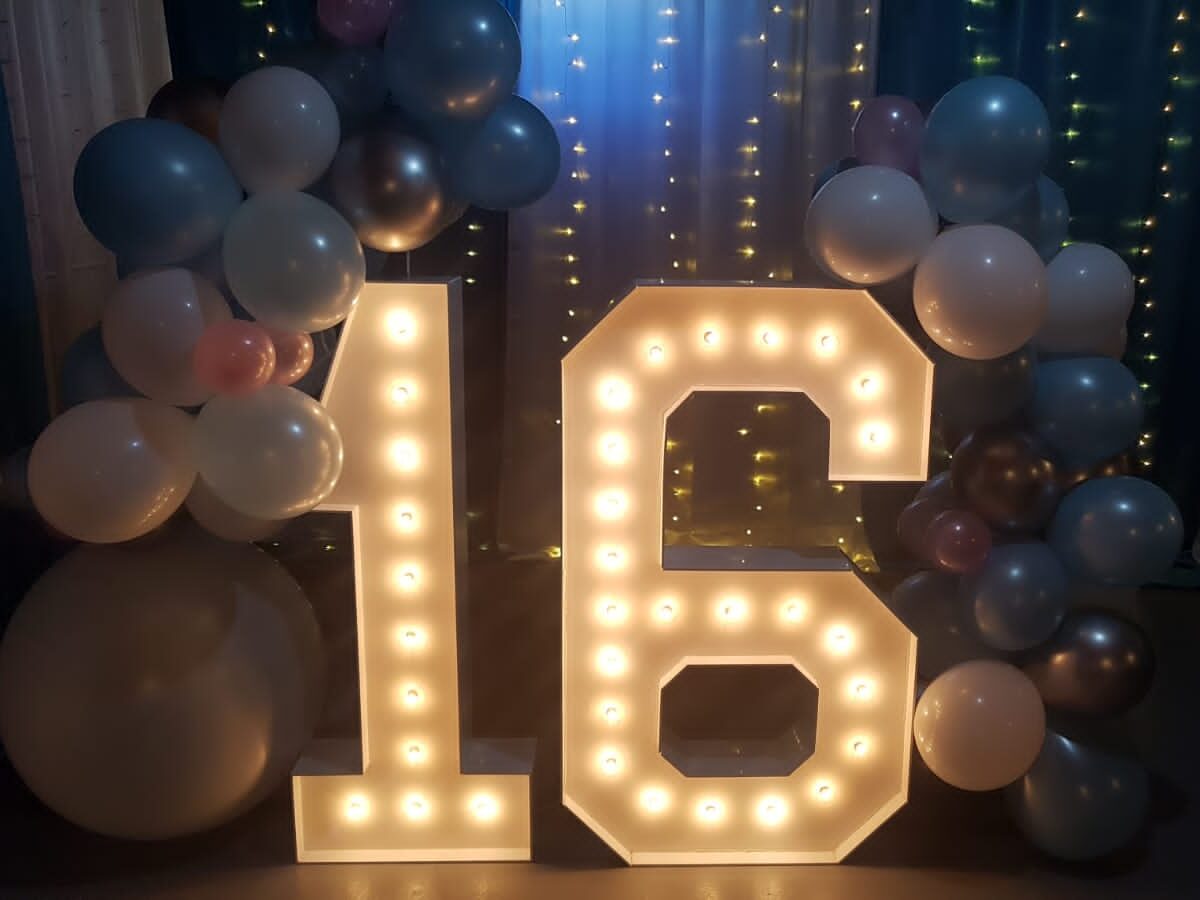 Marquee Table
On marquee tables, the marquee letters have no alterations made to the actual letter. Instead, there is a see through panel across the top of the letters, connecting them. This creates a long table like surface. Marquee tables are perfect for birthday parties when you want to display key items such as a cake or other pieces of decor. We recommend you use these tables during parties that are happening in a bright light. This will allow you to see the marquee rentals in Tampa and any items on the table, clearly.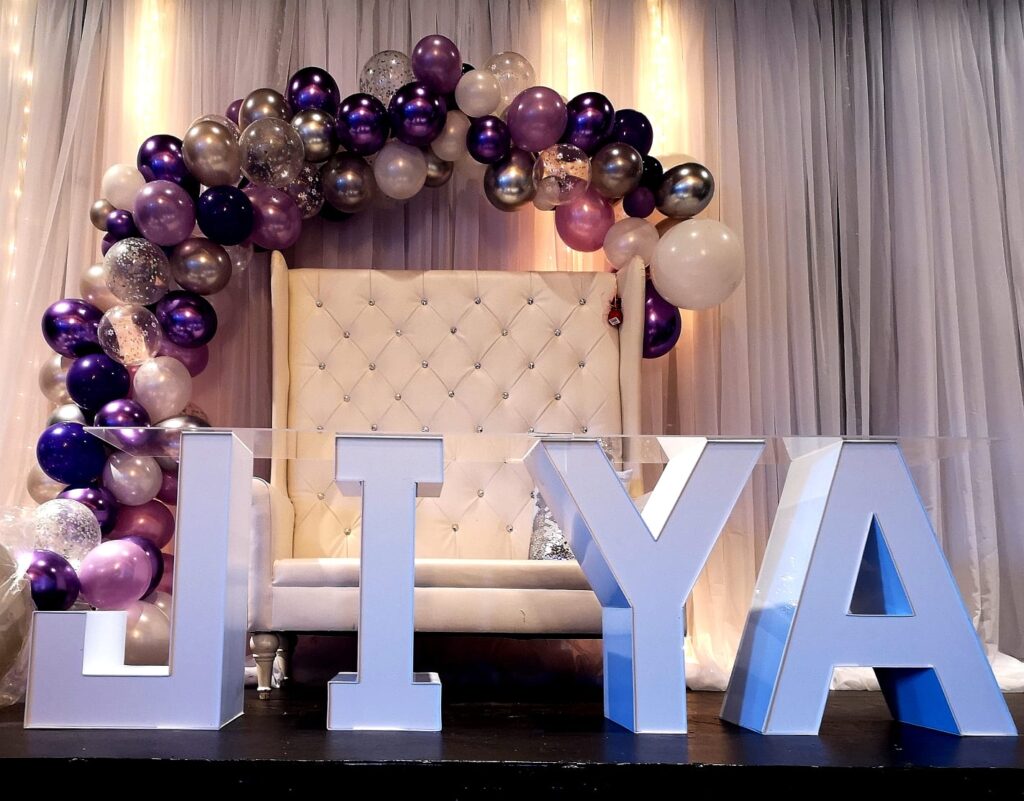 Why Get a Marquee Rental in Tampa?
You may be wondering about why you should order marquee letters for your birthday celebration. Marquee letters do a terrific job of making a person feel special. It can be a surreal feeling to have your name or age on display at your party with all of your closest friends and family. Marquee letters are a great modern piece of decor that will create unique photo opportunities as well. Photos with your loved ones with unique and personal pieces of decor in the background can become valued additions to your photo album.
Getting Marquee Rentals in Tampa
If you are interested in adding marquee letters to your next birthday celebration, Marquee Lights Rental can help. We have a helpful and experienced team who will be able to get you the perfect marquee rental. You can contact us at + 1 (855) 954-5152 or marqueelightsrental@gmail.com. We look forward to hearing from you!