In stage three now we are able to do a little more socially. Now you can plan to celebrate a birthday you missed or a late graduation. Stage three means that you are allowed to entertain up to 50 people at an indoor gathering or up to 100 people outdoors. We recommend staying cautious but you are allowed to have fun. So how can you let loose and safely quarantine party?
Appropriate Signage
What's the occasion? Make sure your guests know what they are celebrating. Did you just graduate? Are you throwing a bridal shower? Custom marquee letters are available for rent. You can pick anything you want to spell – even if spelling "SOS" is your desired quarantine appropriate word. You can choose marquee letters with lights or a marquee table. A table marquee is great for serving cake – just skip the candles please. Also tell your guests to be patient and wait in line to get a slice. Just because you can have more people over doesn't mean you should forget the six feet apart rule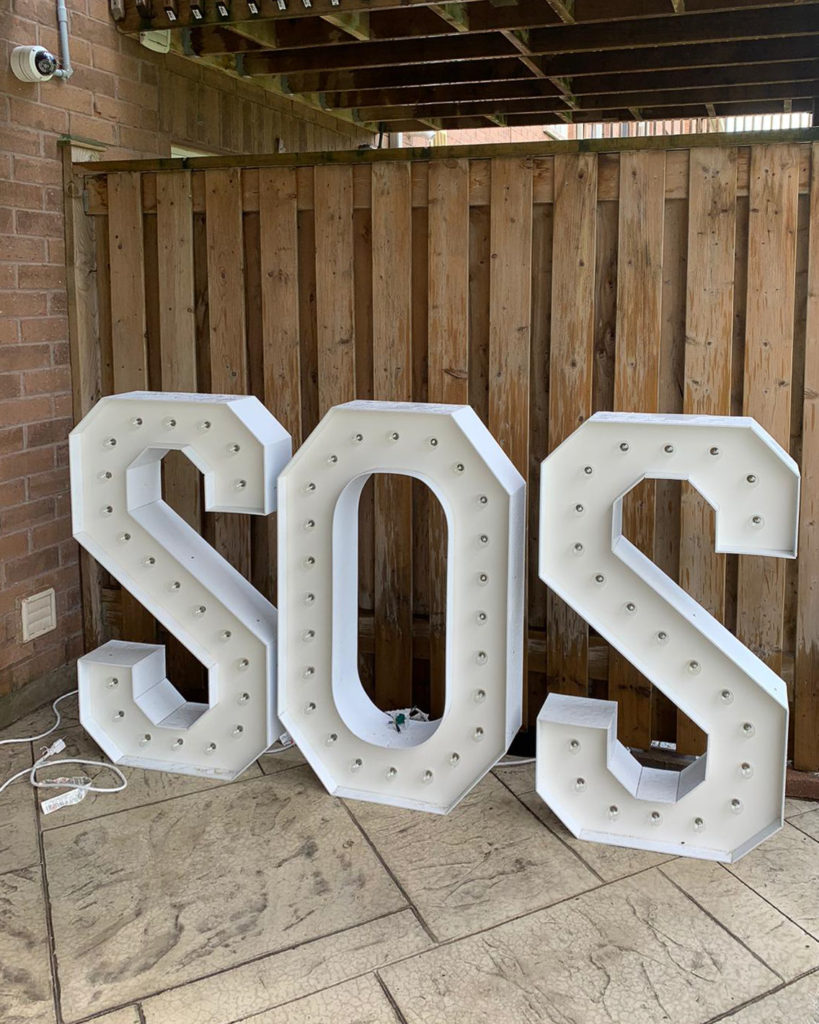 BYOB
Bring your own beverage. You don't need everyone's hands reaching into the cooler. Have everyone bring their own drink. This way everyone brings something they love to drink and you're staying cautious. Just to be extra careful, pick up some hand sanitizers to spread out throughout the gathering.
Cell Phone Photos
We all have a mobile device with a camera on it. So don't pass your phone to a friend. Let them capture your picture and then send it to you in a group chat. Our flower walls make beautiful backdrops for your event. We have variations of flower colours and styles.
Don't Dance
That doesn't mean you can't have music! Prepare an awesome playlist and play it as loud as you want. Although it may seem like a strange request, dancing can be a high-risk activity. Instead set up an activity that everyone can safely enjoy. Trivia is always fun and you can give out prizes to the trivia champ. Bingo is another alternative – it's not just for old age homes. People bingo is a great game for party guests to get to know each other.
Ready to start planning your safe quarantine party? We have locations in Toronto, Markham, Richmond hill, St. Catharines, Kitchener, Mississauga, Newmarket, Ajax, Ancaster, Vaughan, Burlington, Oakville, Scarborough, Brampton, Hamilton, Guelph, Pickering, Whitby, Barrie and Oshawa.
Call: (289) 797-1631
Email: partymarqueecanada@gmail.com
Call/Text: (647) 363-7995
Email: events365canada@gmail.com