Does your kid have a sweet tooth?
Of course they do, kids love candy – so do adults! So you'll love this party as much as your kid does. How do you make the ultimate sweet shoppe birthday party? You will need lots of candy and lots of colour.
What kid's party doesn't have balloons? For a sweet shoppe party theme rainbow coloured is the perfect fit! Lots of colour screams fun! This is a great entranceway to your party no matter where you are throwing it.
Candy carts are made for parties like these because you are going to need a lot of space for the candy. This candy cart is the perfect table for the sweet treats and the cake. Another option is to do cupcakes and then let each kid decorate their own mini cake with whatever candy they choose.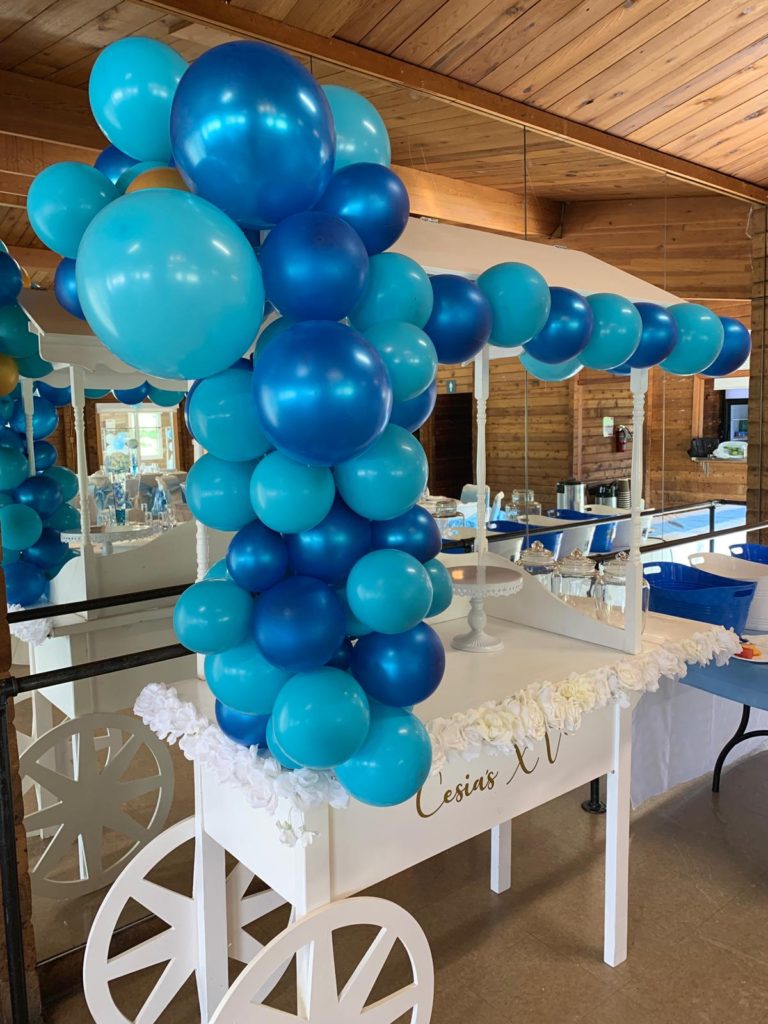 Kids like seeing their names. Custom marquee letter tables lets you spell your child's name even if it's one you can't find on a keychain. Making your marquee lettering a table gives you a place to put all the birthday presents and the loot bags. It's also a great place for party guests to snap a pic with the birthday girl or boy.
You can use a flower wall as the backdrop for your photo booth. This fun bright purple lavender wall is the perfect place to set up some photo booth props. Pick up some funky hats, big sunglasses and some fake moustaches for the kids to pose with.
A few other things you may need to complete the party are a bouncy castle, a pinata and a clown! Now that you know what you need, get ready to have the most memorable party for your kid.
Ready to start planning your kids sweet shoppe birthday party? We have locations in Toronto, Markham, Richmond hill, St. Catharines, Kitchener, Mississauga, Newmarket, Ajax, Ancaster, Vaughan, Burlington, Oakville, Scarborough, Brampton, Hamilton, Guelph, Pickering, Whitby, Barrie and Oshawa.
Call: (289) 797-1631
Email: partymarqueecanada@gmail.com
Call/Text: (647) 363-7995
Email: events365canada@gmail.com