Here at Marquee Lights Rentals, we have a large variety of marquee letters available. But none of our rentals are more unique than the heart marquee sign with love letters rental. This rental package features exclusive options that can only be found in this rental package. These pieces of decor are filled with love and a perfect surprise your partner on a special occasion. You can get this marquee rental in Las Vegas or so many other great cities across America. Let's take a look at these amazing rentals featured in this package!
Love Letters With Flowers in Las Vegas
These marquee letters stand at 24" tall and feature premium silk flowers inside of a white letter casing. The silk flowers come in white and blush pink, surrounded by beautiful greenery to help their colors pop. The small frame of the marquee letters make them perfect for fitting into smaller spaces. So you don't have to worry about if the letters will fit if you have a smaller living environment. These love marquee letters are one of the best marquee rentals in Las Vegas and are sure to make someone feel special.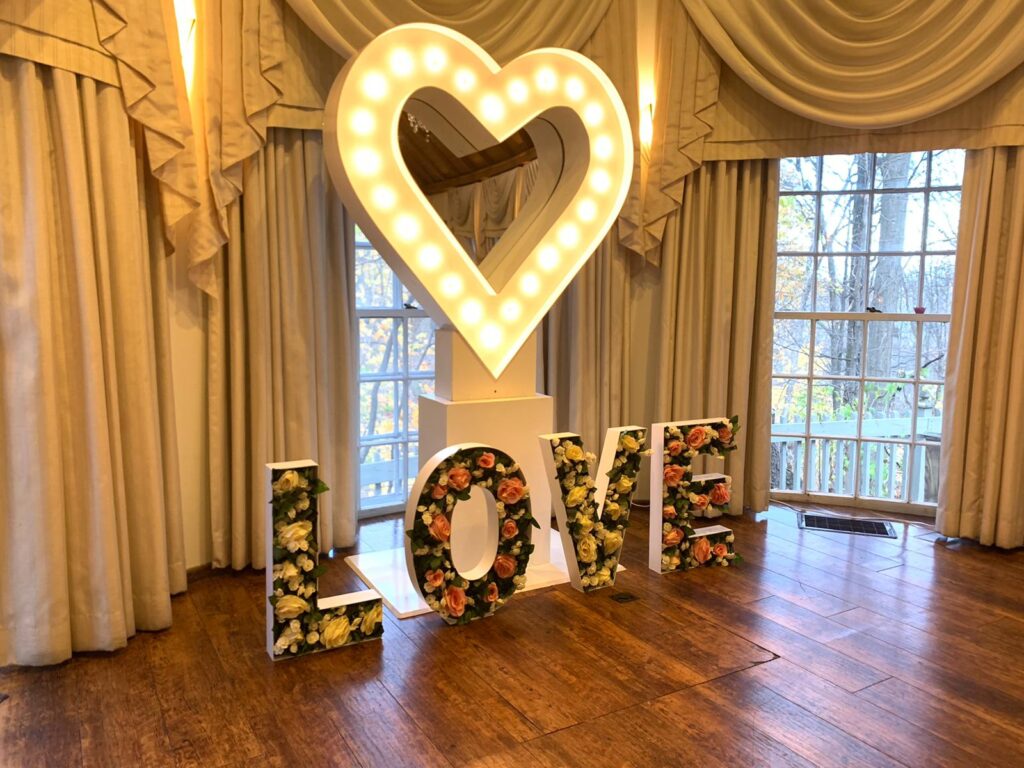 Heart Marquee in Las Vegas
The heart marquee is a beautiful pairing with the love letters with flowers. The heart stands at 48" tall and features white light bulbs throughout the shape. The bulbs on the heart make for a beautiful display in dim settings. Also, the lights on the heart help illuminate the love letters, as they do not have any lights in them. Together, these 2 pieces make for a beautiful marquee rental in Las Vegas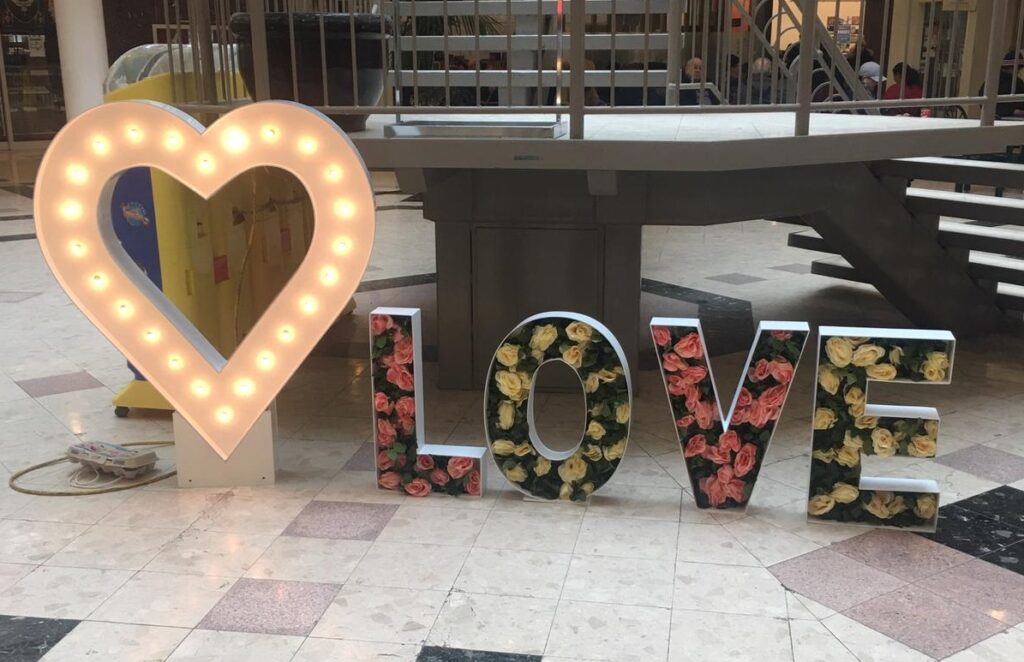 Marquee Rentals in Las Vegas
If you are interested in getting this amazing marquee rental in Las Vegas, you can contact Marquee Lights Rental. Our contact information is 1 (855) 954-5152 by phone or marqueelightsrental@gmail.com by email. Our team would be more than happy to provide you with this amazing decor.
If you are looking at other decor to go with your marquee rental in Las Vegas, check out Events 365 Rentals. They offer a large variety of event rentals that pair great with marquee letters.
CONTACT US / RESERVATIONS