First of all, congratulations on the prospects of proposing to your special someone. Second of all, you came to the right place to give your proposal that extra pop. We are Marquee Lights Rental, an event rental company that can provide you with wedding proposal rentals in Orlando. We have a number of rentals that work terrific for a wedding proposal but what we really want to tell you about is our marquee lights. These amazing pieces of decor bring a wow factor and are perfect for surprising your loved one with such a big question. Here is everything that you need to know about proposing with marquee lights.
Marquee Lights in Orlando
Before we get into proposing with marquee letters, we want to tell you all about the letters themselve. Our most popular option for wedding proposal rentals in Orlando is the letters with lights marquee. These marquee letters have a white frame, feature soft white lights on the inside and stand at 4 feet tall. These marquee rentals in Orlando look terrific in a dim setting as it allows the lights to really shine. We offer a "Marry Me" marquee set that may be exactly what you are looking for.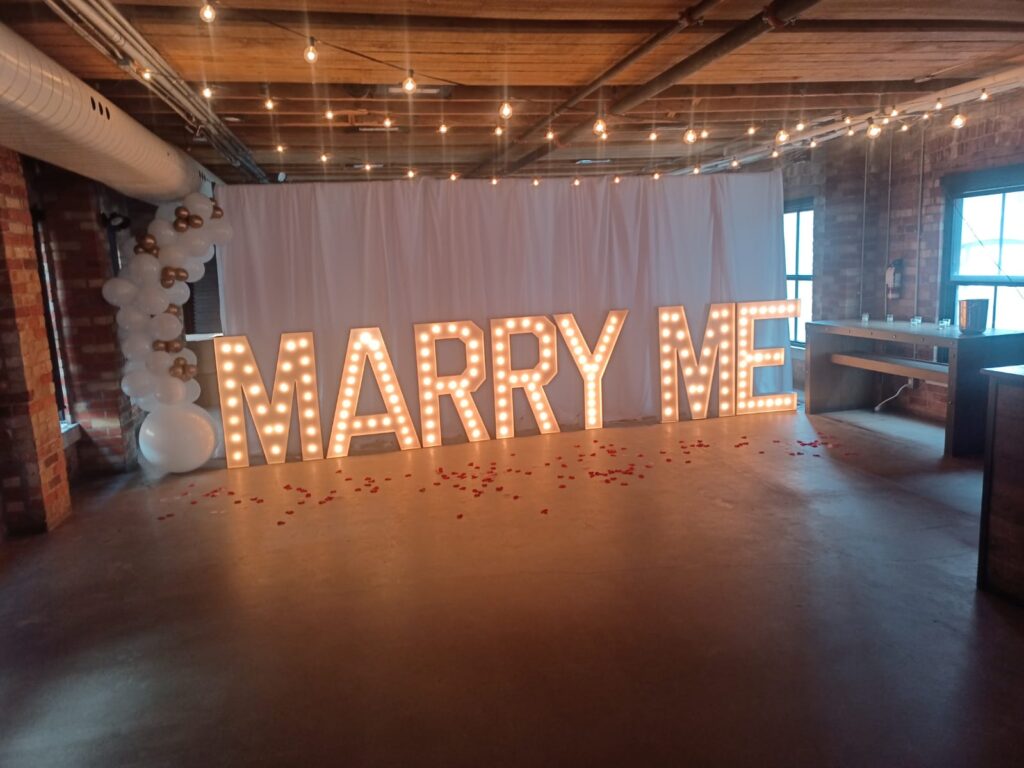 Marquee Letters in Orlando
Now that you know all about our marquee lights in Orlando, it's time to talk about setting the stage for your proposal. Each one of our marquee letters comes individually, allowing for you to decorate in spaces small and large. In smaller spaces, we are able to dynamically place the marquee letters around your environment so you can still have that wow factor. Each marquee letter is lightweight, allowing our team to come in and have a quick and easy set up. We can deliver and set up the marquee letters in your home, a venue of your choosing and even outdoors. Allowing you to surprise your loved one anywhere with these wedding proposal rentals in Orlando.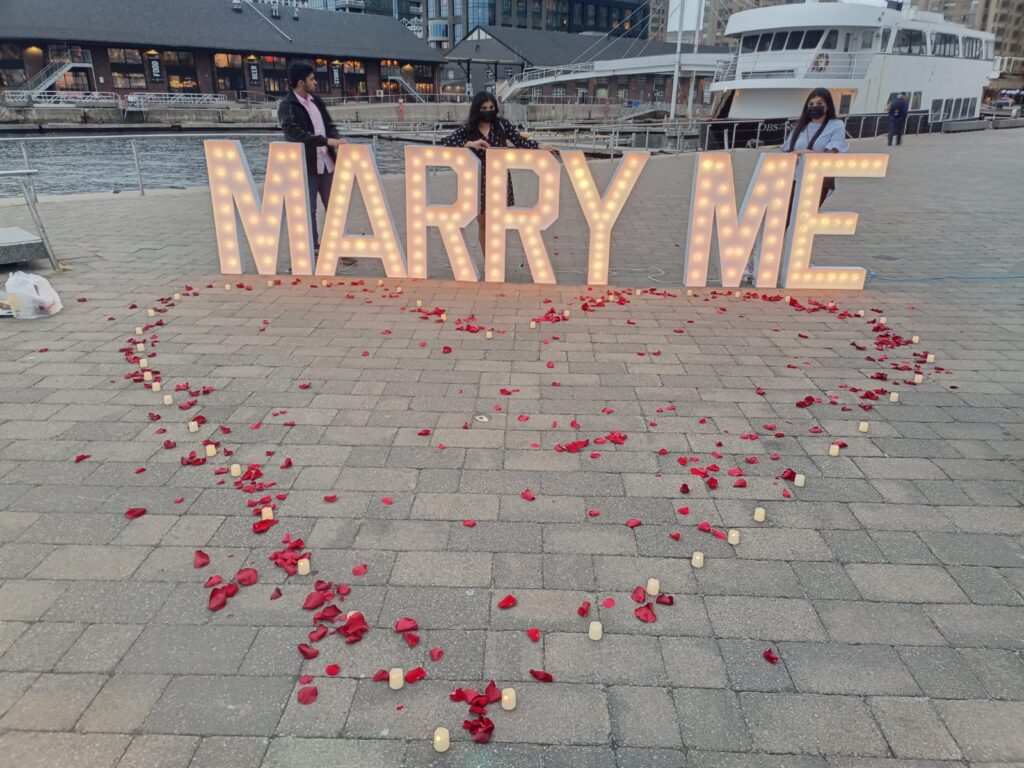 Wedding Proposal Rentals in Orlando
Marquee Lights are a great piece of wedding proposal decor but it's not the only piece you can use for your proposal. We also offer flower walls rentals in Orlando and balloon rentals in Orlando. Both pair amazingly with marquee lights and make for terrific wedding proposal rentals in Orlando. First, our flower wall rentals in Orlando are crafted with premium silk flowers and stand 8 foot tall. Flower walls provide an amazing background to the marquee letters anywhere. Next, our balloon rentals can be dynamically shaped and allow you to select from over 20 colors to build an amazing display. Our balloon arrangements can be freestanding or attached to any surface. These options give tons of creative freedom to add those finishing touches to your wedding proposal scene.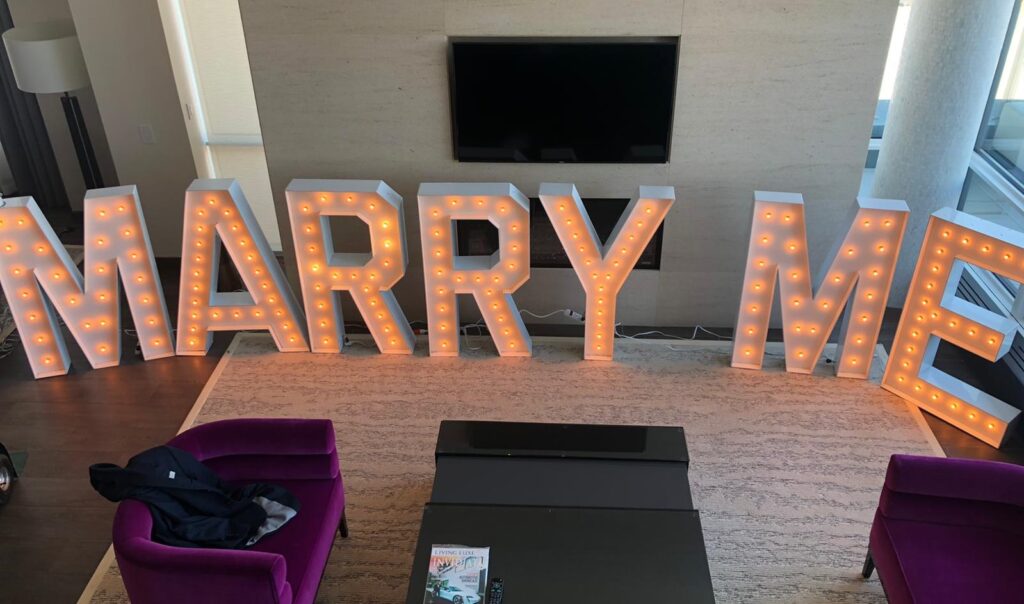 Proposal Rentals in Orlando
If you are interested in adding any of these wedding proposal rentals in Orlando, our team can help. You can contact us at +1 (855) 954-5152 or marqueelightsrental@gmail.com. Our team is experienced, friendly and can help you build an amazing proposal display for your special someone.
If you are interested in more event rentals, check out Events 365 Rentals.