If you're searching the internet looking for great ideas on how to propose, congratulations. You have found someone really special to you and are trying to find the best way to propose. Here at Marquee Lights Rental, we have just what you are looking for to help set the stage for that monumental question. Marquee lights will beautifully light any space and help with that big time surprise factor you are looking for. This is the best proposal rental in Miami that you can find.
All About Marquee Letters in Miami
Before we talk about all the great ways you can propose with the help of marquee lights, you should know what you're renting. These marquee letters stand at 4 feet tall and are decorated with soft white lights on the inside. The lights will really shine in dimly lit areas so that the phrase "Marry Me" will illuminate the room or outdoors. Each letter from this proposal rental in Miami is carefully crafted to ensure beautiful design and durability.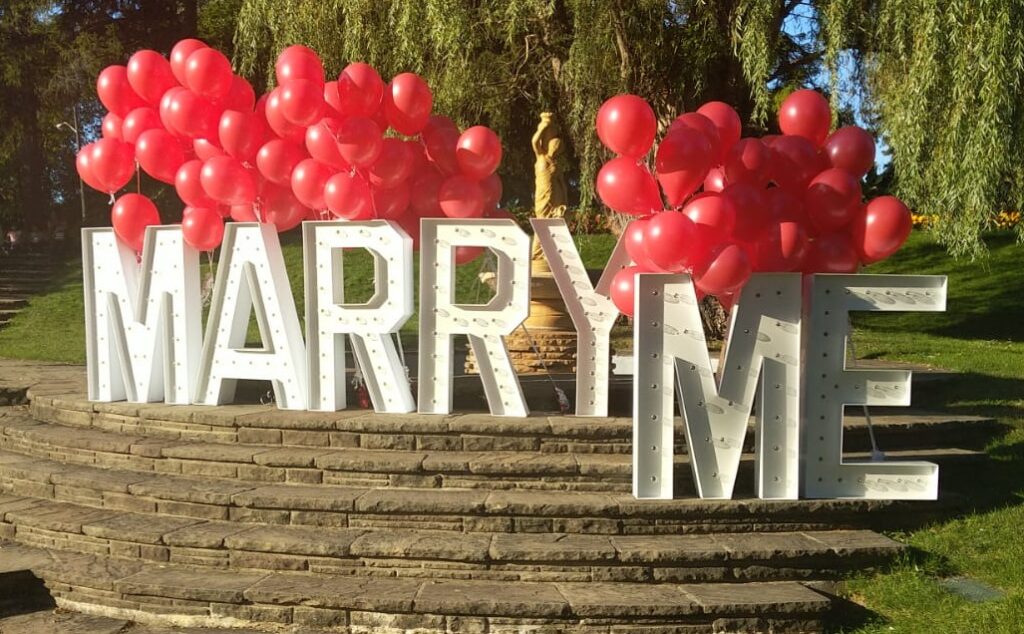 Where to Put Marquee Letters in Miami
The light weight of our letters allow them to be easily arranged in any space. This proposal rental in Miami puts no limitations on where you can propose. These letters with lights can be taken practically anywhere! From small apartments to large outdoor settings, our letters have been there to surprise. This gives you complete freedom when planning your proposal, we don't want to limit your creativity.
Delivering Marquee Letters in Miami
Often, the key to a great proposal is keeping it a secret from your partner. When planning a grand proposal like this, it can be even more difficult as you have more people that have to hide it. Don't worry, our team will come to your proposal spot in Miami and ensure it remains a secret. Our team has great experience when it comes to situations like this and will have your proposal rental in Miami up in no time.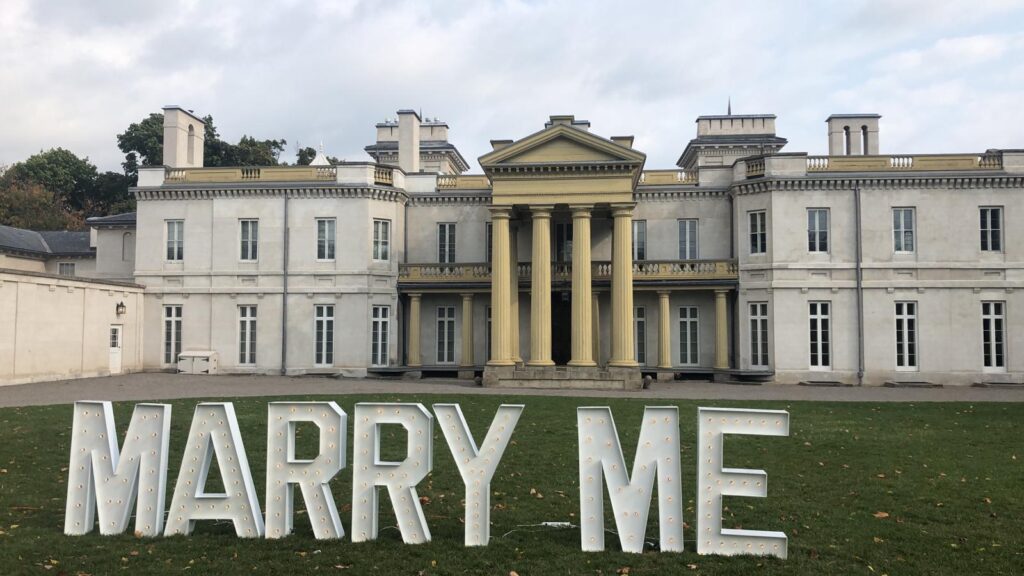 Proposal Rentals in Miami
If you want letters with lights at your proposal, then you should contact us at Marquee Lights Rental. You can reach us at 1 (855) 954-5152 and marqueelightsrental@gmail.com. Our team will help you setup a legendary proposal.
If you are looking for any additional rentals, check out Events 365 Rentals.