Are you looking to show your love to someone you really care about? Searching through the internet looking for new ideas on how you can surprise them. Lucky for you, we have just what you are looking for. Marquee letters from Marquee Lights Rental are the perfect way to surprise your loved one and show them how much you really care about them. We have a special rental package that spells out the word "LOVE" in beautiful marquee letters. This is the perfect piece of decor for a wedding, engagement, anniversary or surprise party. Here is more information about our amazing marquee rental in Boca Raton.
Love Letters in Boca Raton
Let's get into the design and overall look of this marquee rental in Boca Raton. Our marquee letters stand at 4 feet tall. Their height and weight makes them a perfect size to maneuver the letters and put in a variety of spaces. The inside of our letters are decorated with soft white lights so that they can shine in a dimly lit room.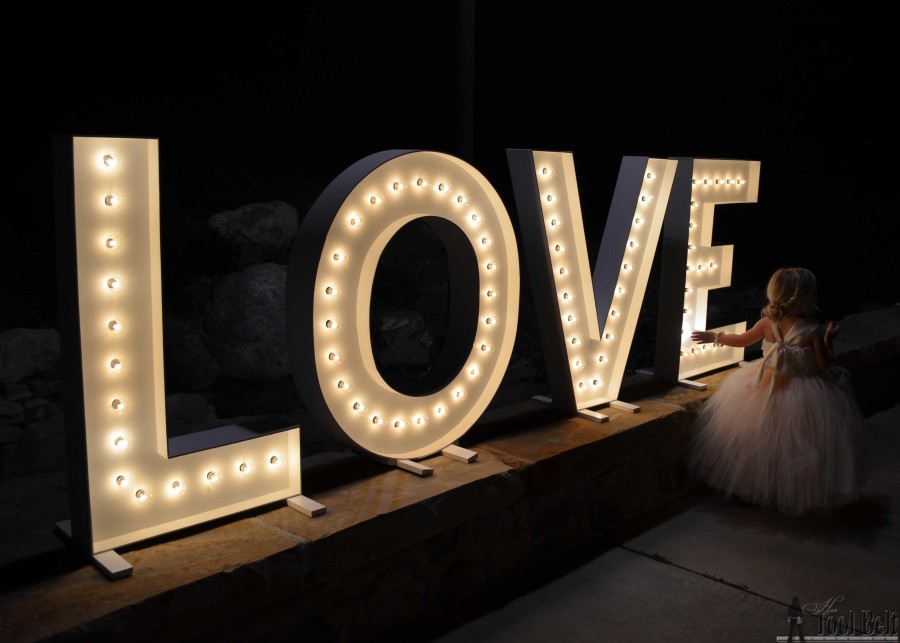 Marquee Letters in Boca Raton
You may be wondering if you have enough space or what's the best way to display marquee letters. The great thing about this marquee rental in Boca Raton is they can fit into any space. We designed our marquee letters knowing that many people live in smaller spaces such as apartments. You shouldn't be limited in how you show your love just because of where you live. Our marquee letters are lightweight and come individually so that you can arrange, stack and display your letters in a variety of ways. Perfect for that intimate anniversary, valentines or birthday surprise.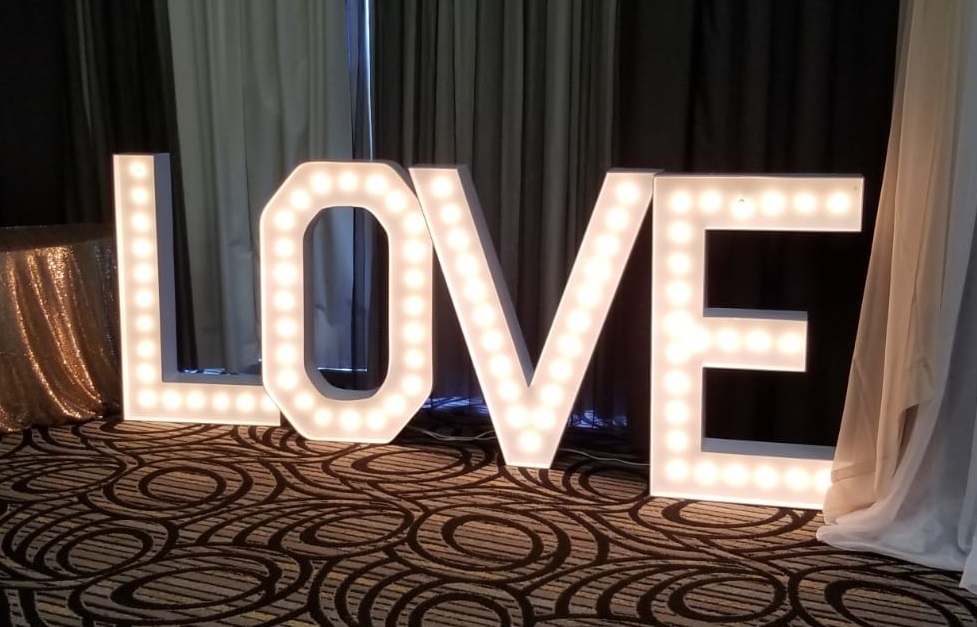 When in a larger space for events such as weddings, we recommend finding an elevated spot for your marquee letters. This is so your beautiful letters can be on full display amongst your large crowd. Marquee letters also work great at the entrance way as everyone will be greeted by your marquee rental in Boca Raton
Renting with Marquee Lights in Boca Raton
If you are interested in showing your love with a marquee rental, contact us at Marquee Lights Rental. You can reach us at 1 (855) 954-5152 and marqueelightsrental@gmail.com. Our team will be able to answer any of your questions and get you an amazing marquee rental in Boca Raton.
If you are looking for any additional rentals, check out Events 365 Rentals.