There are events when you really want to showcase and celebrate a particular person. It may be a birthday, graduation, baby shower, bridal shower or a corporate celebration. Whatever the event, marquee letter rentals in Clearwater are the perfect way to showcase a person. Marquee letters are large, beautiful and will gather attention from everyone in attendance. They will make that person feel like a star on their special day. Let's take a look at our marquee letter rentals in Clearwater.
Marquee Lights in Clearwater
Marquee lights are our most popular marquee rentals here at Marquee Lights Rental. These marquee letters stand at 4 feet tall and are decorated with soft white lights on the inside. The lights illuminate the letters and make them visible from across the room, especially in darker settings. Marquee lights are very similar to the marquee's that you will see at movie theatres and Broadway shows. These marquees have been used for decades to spotlight stars and now you can have one at your own event. Be sure to check out these marquee letter rentals in Clearwater the next time you want to spotlight someone special.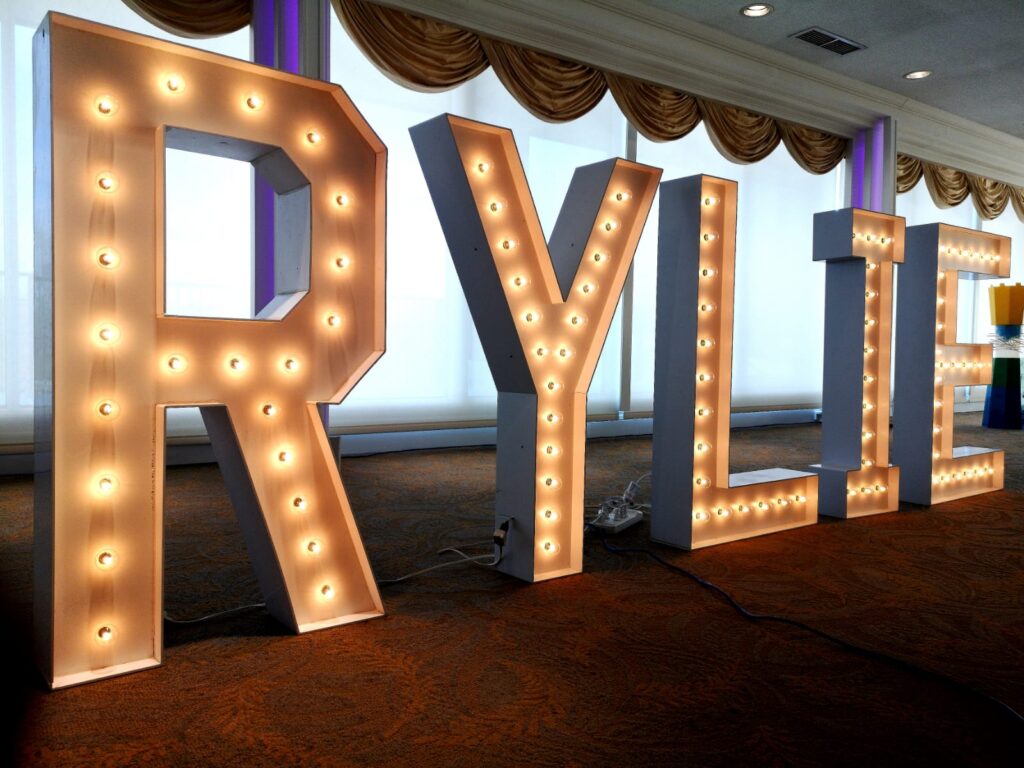 Displaying Marquee Letters in Clearwater
Marquee letters are a very modern piece of decor. You have probably seen marquee letter rentals in Clearwater displayed at one event or another. However, you may have never rented one for yourself. We are going to give some tips on displaying marquee letters at an event. The suggestion we have is displaying the marquee letters at a key area of the event. This may be near the entrance, on a stage or in front of a table are all great options. Next, we recommend leaving some open space in front of your marquee letters. This will allow people to take some great pictures in front of the marquee letters in Clearwater. Also, it will clear the sightlines, making it easier for people to see your marquee rental.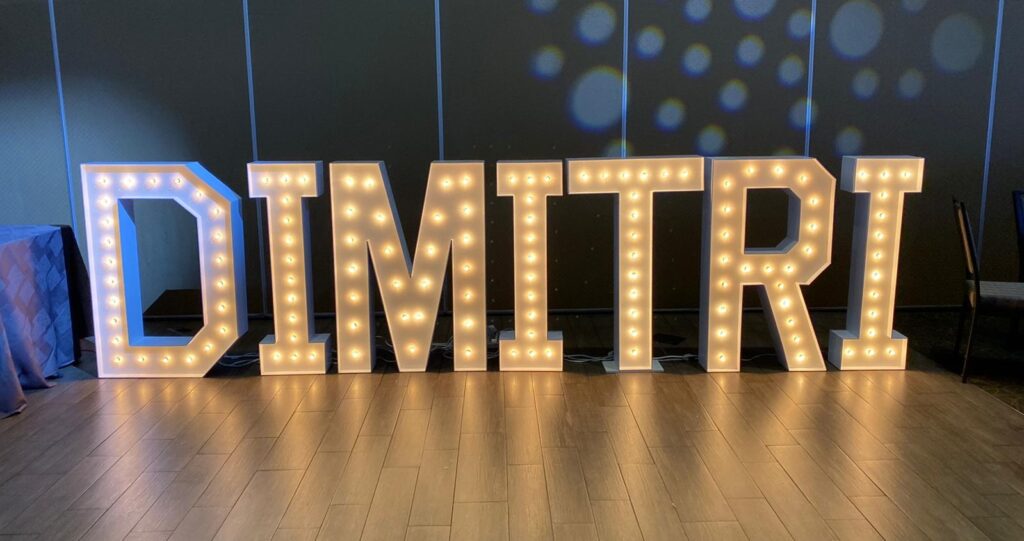 Marquee Rentals in Clearwater
If your event isn't suited for marquee lights, we have other great marquee options available. The first of which is our marquee table rentals in Clearwater. These marquee letters stand at 32″ tall and do not feature any lights on the inside. Instead these letters feature a see through panel across the top of the letters. Perfect for displaying other pieces of decor, gifts, cake and so much more. We also offer these letters without the panel across the top. This is a great option if you are hosting an event in a bright setting. You may have had concerns about the lights on the marquee lights looking out of place. This marquee letter rental in Clearwater will solve those issues.
Getting Marquee Rentals in Clearwater
If you are interested in showcasing a special person, we can help. Our team is very experienced and will be able to answer any questions you have regarding marquee letters. You can contact them at + 1 (855) 954-5152 or marqueelightsrental@gmail.com. We look forward to hearing from you!
For any additional event rentals, check out Event 365 Rentals.