Whether you enjoyed math class in school or not, numbers play a key role in the world. Some numbers we choose to celebrate, such as birthdays and anniversaries. If you are hosting one of these celebrations, you may be looking for items to help you decorate. One piece of decor that we would like to suggest is marquee numbers with lights. Here at Marquee Lights Rental, we would love to provide your next event with marquee numbers with lights. This is a fabulous way to spotlight any number and make it feel special. Let's tell you all about these amazing marquee number rentals in Clearwater.
Marquee Numbers in Clearwater
Our marquee numbers are crafted with white material and stand at 4 foot tall. On the inside of the structure, there are soft white lights. These soft white lights illuminate the entire structure and spotlight the marquee number rentals in Clearwater. The lights look exceptional in darker settings and create a beautiful effect that can be cherished by everyone at the event.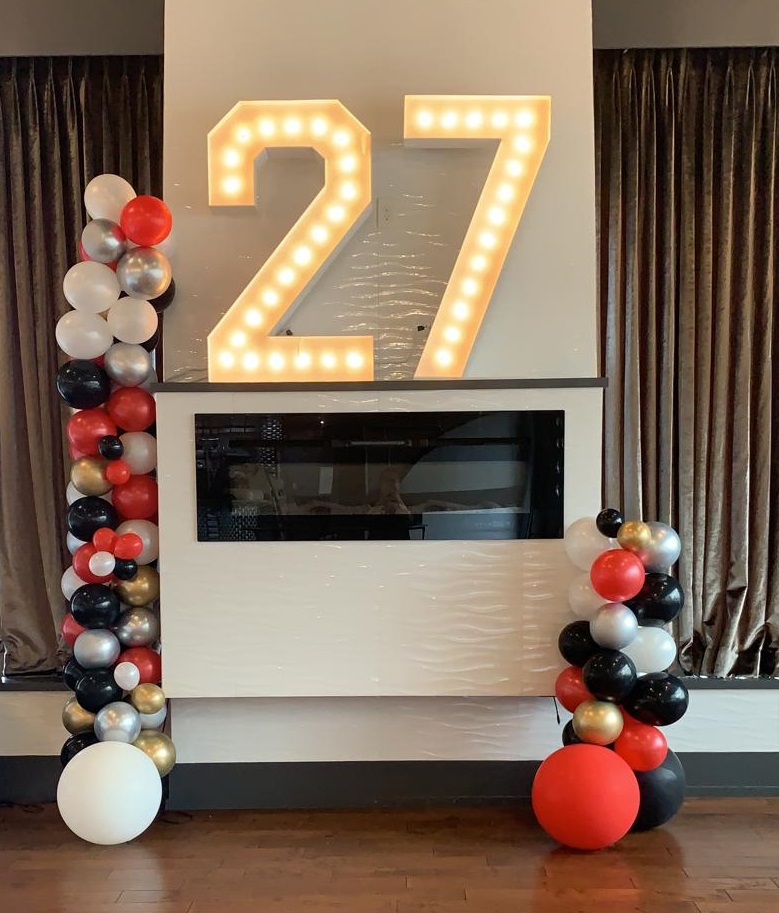 Each one of the marquee numbers comes individually so you can organize them as you like and create your own unique setting. Put them on different levels, different angles, anything that benefits your event. The versatility and beauty of the marquee numbers with lights make them a great addition to any event.
Event Rentals in Clearwater
Marquee numbers with lights are an exceptional piece of decor on their own. However, they truly shine when paired with other pieces of decor. The best pieces of decor to pair with marquee numbers are balloon arrangements and flower walls. Both of these pieces offer their own unique partnership with the marquee number rental in Clearwater. The 3D nature of the marquee numbers pair excellently with the depth of the balloons. The balloons also add color to the white of the marquee rental in Clearwater.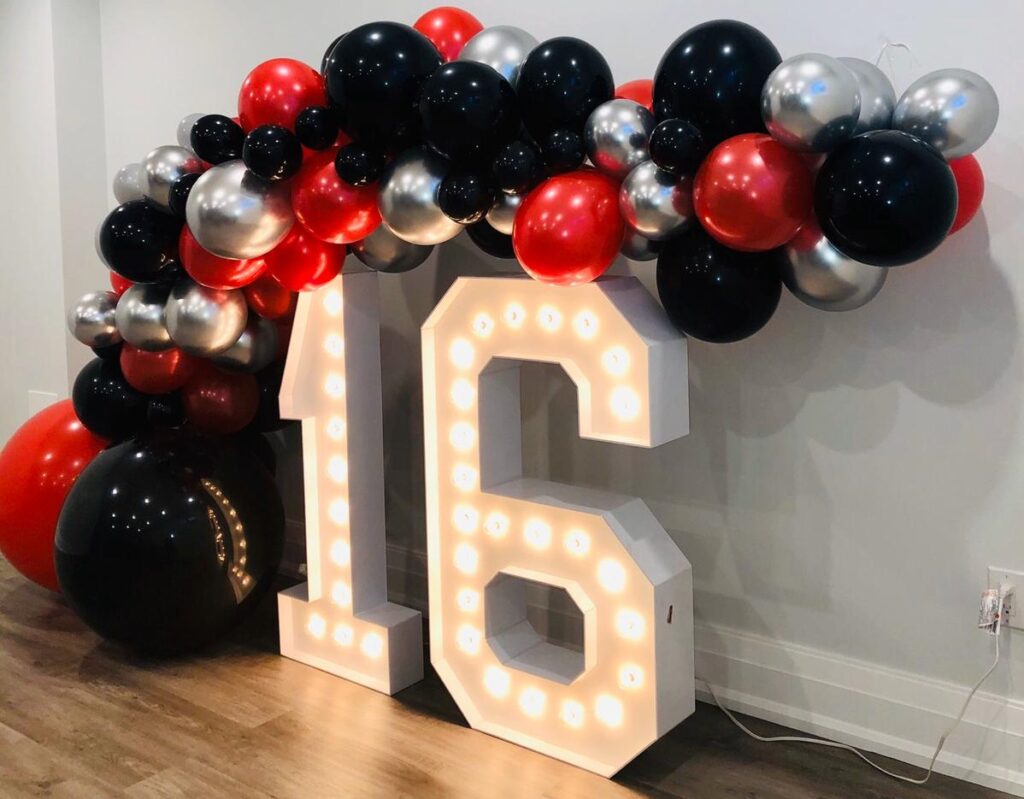 Flower walls provide marquee numbers with a beautiful backdrop. You can create beautiful displays with the combination of floral backdrop and the marquee number rental in Clearwater. The perfect setting to take photos to cherish forever. We will provide some fantastic flower wall and balloon decor services later.
Decor Service in Clearwater
If you are interested in getting marquee numbers with lights for your next event, contact us at Marquee Lights Rental. You can reach us at + 1 (855) 954-5152 or marqueelightsrental@gmail.com. Our team will answer all of your questions and get you the right event rental for your event.
For balloon decor and flower walls, check out:
Phone: +1 (855) 759-0249
Email: balloondecorservice@gmail.com
Phone: +1 (855) 759-0249
Email: flowerwallsusa@gmail.com