The 16th birthday party is one that every child looks forward to. It's the age when you start to feel like a young adult, while still maintaining your teenage youth. Some people rush out to get their driver's license as soon as they can. Since it is such a big birthday, you are going to need some extravagant birthday decor to match. Here at Marquee Lights Rental, we have plenty of sweet 16 rentals in Orlando. There are so many amazing ways that you can use these rentals to decorate a birthday party. Let's tell you how marquee letters, balloons and flower walls can elevate any sweet 16 party.
Marquee Letters in Orlando
Since turning 16 is a big deal for many people, what better way to celebrate than by displaying their new age in a wonderful way. Marquee letters are a fun, modern piece of decor that are fantastic for sweet 16 parties. We offer every number and letter in a letters with lights marquee format. These marquee letters stand at 4 foot tall and are decorated with soft white lights on the inside. The lights illuminate the inside of the marquee letter and make them visible from across the room in darker settings. Our marquee letters are lightweight and come individually, allowing you to create dynamic scenes in your party space. These sweet 16 rentals in Orlando are sure to impress all at the party.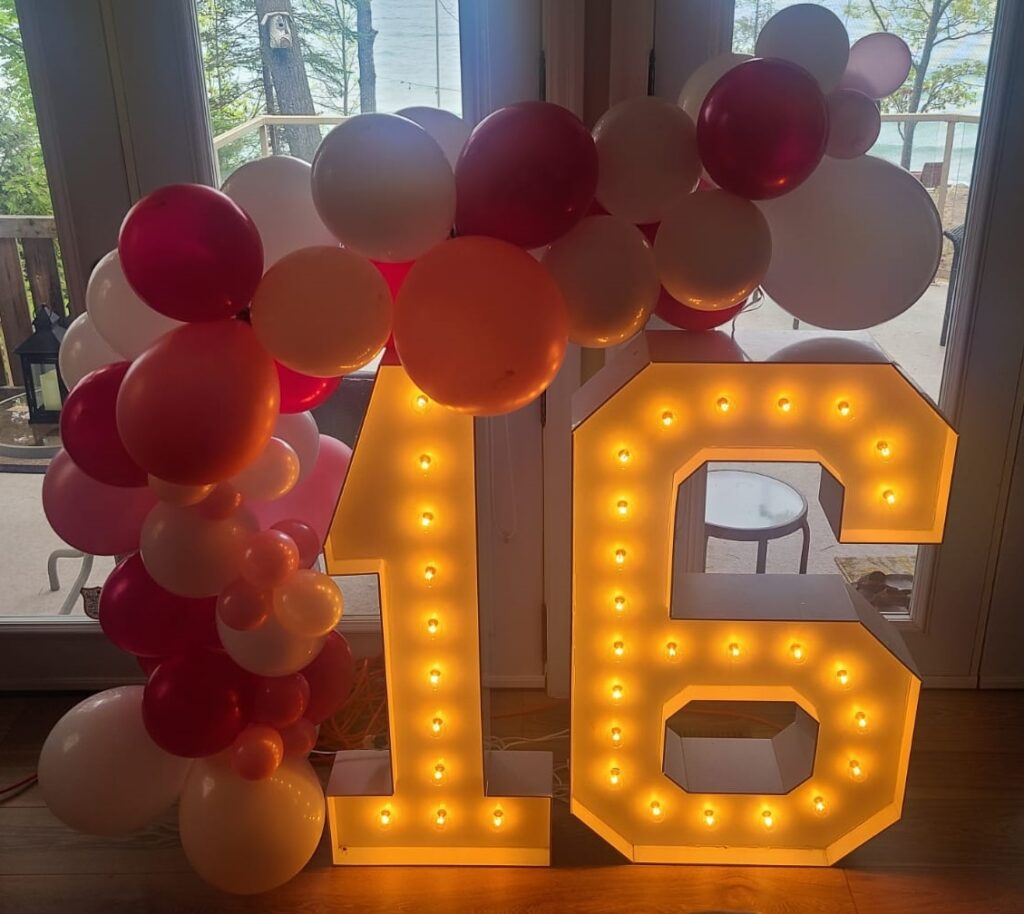 Balloon Decorations in Orlando
Just because it's a special birthday party, doesn't mean you shouldn't leave one of the best pieces of birthday decor off your list. Balloons are fantastic for any birthday party thanks to their fun and colorful nature. Marquee Lights Rental can provide you a unique balloon rental that is made perfect for your celebration. With each order of these sweet 16 rentals in Orlando, you can select up to 4 colors from our array of over 20 for your arrangement. Once you have selected your colors, the next step is choosing how to display your balloon arrangement. Lucky for you, our balloon arrangements can be freestanding or attached to any surface. Giving you full creative freedom to decorate the sweet 16 party. Some great uses for our balloon arrangements are using them as arch entrance ways, decorating a large wall or a staircase.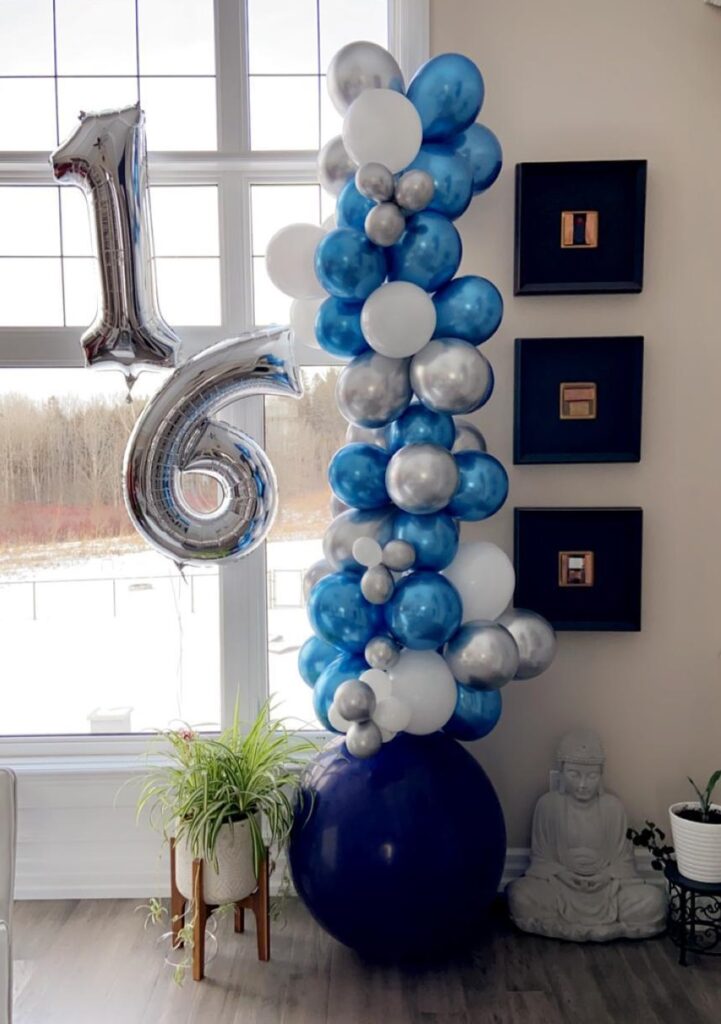 Flower Walls in Orlando
As 16 is a big birthday, it calls for a big sweet 16 rental in Orlando to celebrate. Flower walls are one of our favourite pieces to have at a 16th birthday party. They are large, colorful, beautiful and offer tons of customization to make it perfect for your celebration. We offer 6 different flower walls in Orlando. Each of them is decorated with premium silk flowers and offers their own unique color scheme. Flower walls serve as amazing backdrops at sweet 16 birthday parties, perfect for picture taking. The flower walls offer tons of depth for will ensure these precious moments have a fantastic and unique background. Be sure to check out all of the flower walls on our website to see which is best for your party.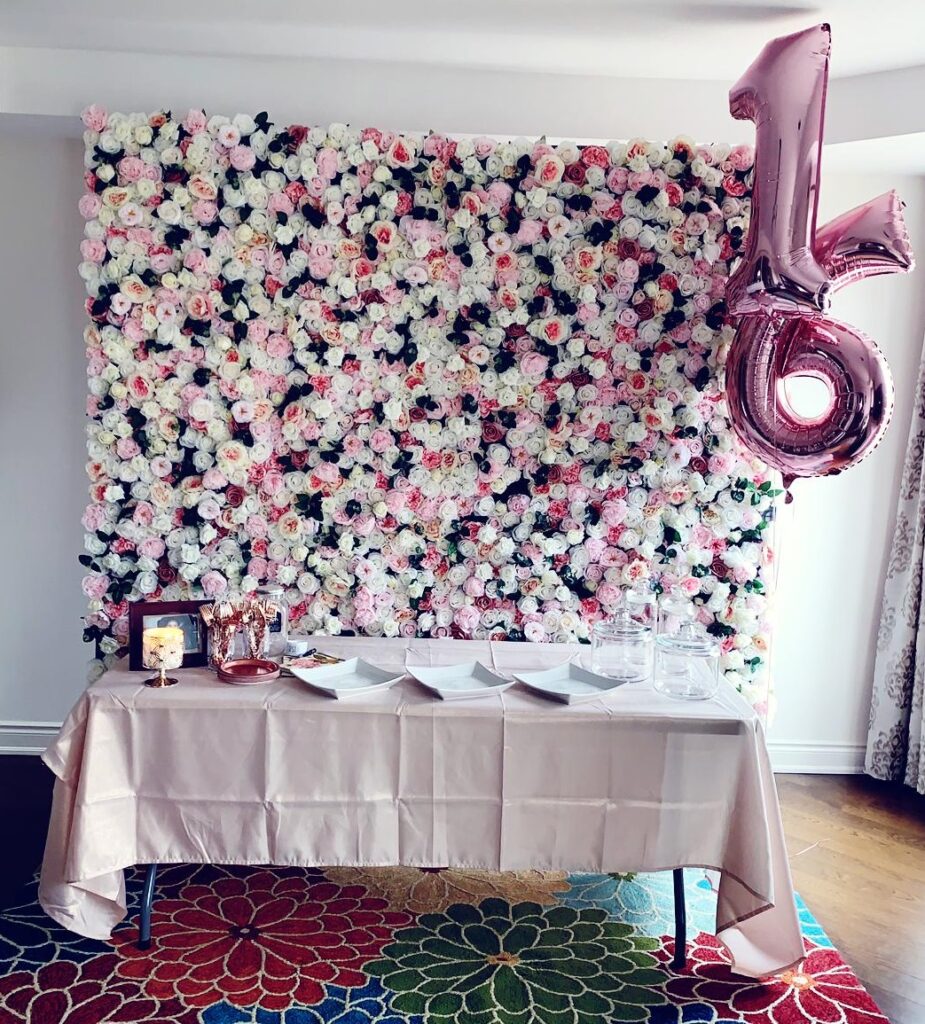 Birthday Party Rentals in Orlando
If you are looking for any of these amazing sweet 16 rentals in Orlando, be sure to reach out to us at Marquee Lights Rental. You can contact us at +1 (855) 954-5152 or marqueelightsrental@gmail.com. We have an experienced and friendly team that will help you get you an amazing rental for any sweet 16 party.
If you are looking for additional birthday rentals, check out Events 365 Rentals.